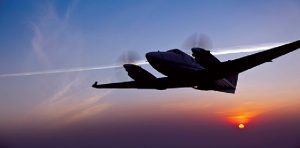 Beechcraft King Air
The King Air series offers flexible, reconfigurable interiors, making them equally adept at accommodating passengers, cargo, air ambulance or other missions. It's no surprise organizations choose Beechcraft to transport their important personnel and cargo – no matter where they fly.
Beechcraft Denali
The BEECHCRAFT family is growing once more as the Beechcraft DENALI single-engine turboprop joins the legendary line-up. This high-performance aircraft exemplifies the luxury, durability, and class that is found in our Beechcraft products. Designed with more range, more efficiency, less maintenance, lower operating costs, advanced flight deck, smarter cabin space and a superior service network, the Beechcraft Denali turboprop will rise above the competition.
Beechcraft Baron
Setting the standard in twin-engine aircraft design, Beechcraft's high-performance Baron has long been associated with precision craftsmanship that appeals to both pilots and passengers alike.
Beechcraft Bonanza
The Bonanza is the aspiration of any pilot who desires unmatched craftsmanship. This piston–engine powerhouse can carry four passengers 750 miles and has a maximum cruise speed of more than 200 miles per hour.